Upcycle Challenge
How do we recycle building materials in new ways? On April 6th 2018 we launch the crowdsourcing campaign Upcycle Challenge – during the challenge we ask for your ideas to upcycle brick, roof tiles, insulation and wood
>>Click

here

to join the Upcycle Challenge now
– and get the chance to win 30.000 DKR 
(- after a quick sign up you can learn all about the challenge)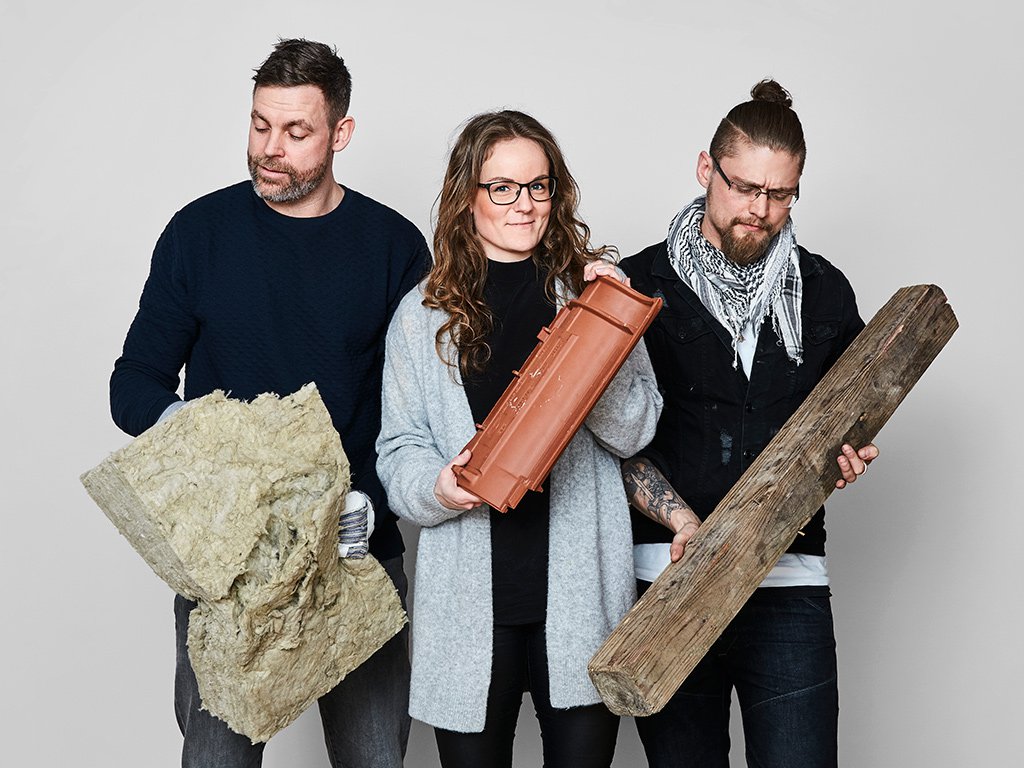 Why this challenge? 
In Denmark the building industry is responsible for 30% of society's waste – and the industry uses more than 40% of our resources. Building materials are left over in abundance. The Upcycle Challenge hope to develop more sustainable solutions to this problem.
What is our challenge goal?
Danish construction company Enemærke & Petersen and the innovation association Bloxhub have joined forces to start the crowdsourcing campaign Upcycle Challenge. The goal is to collect innovative ideas on how to create new sustainable use of old building materials – and then hopefully make the best ideas a reality.
What kind of ideas? 
We need ideas for upcycling of used brick, roof tiles, wood and insulation (glass, paper, wool). Feel free to think outside the building industry: Can we reuse these materials in a completely different way or another industry?
What's in it for you?
The winners of the challenge will win cash prices of 30.000 DKK (1st prize), 20.000 DKK (2nd prize) and 10.000 DKK (3rd prize).  If the winning idea has business potential, the winner is invited to develop their idea further with lots of help from Enemærke & Petersen and Bloxhub.
Who can participate?
Everyone! If you have the right idea your background doesn't really matter. Maybe you work in design or product development. Maybe you study construction, architecture, landscape architecture or engineering. Or you do research within materials, chemistry, mechanics, biology or circular economy. Maybe you're a startup with the right kind of ideas.
When does the challenge begin?
We start the challenge on April 6th and close for ideas on May 18th 2018. During this time you can upload your own idea and help co-create by commenting on other ideas here on this site. Click on the link below, create a quick profile – and we will keep you posted.
>>Click

here

to join the Upcycle Challenge now
– and get the chance to win 30.000 DKR 
(- after a quick sign up you can learn all about the challenge)